The Master Classes of RMIW asbl in Wavre
The available workshops cover several disciplines :
·       Piano
·       Violin
·       Cello
·       Flute
·       Guitare
·       Lyric song
·    Clarinet  (new!)
The courses (annual) take place at the end the summer holiday and span 1 week.
On the opening Saturday, during the welcome reception in the City Hall of Wavre, students are presented to their teachers and to their host family, the one that will accommodate them during the full week.
The classes take place, from Sunday to Friday included, in the Music Academy of Wavre.
Outside the classes, a college just across the street, the Institut Provincial d'Enseignement Secondaire (IPES) offers to the musicians, several rehearsal rooms.
During the week of the Master Classes, the attending students offer midi-concerts to the people of Wavre and surroundings. These short concerts are organized over the lunch breaks and they are free of access to all music-lovers interested.
The week ends with a closing Gala Concert organized in the City Hall of Wavre on Saturday evening.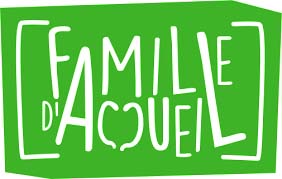 Accommodation of the students by host families
The warm atmosphere and the extreme conviviality that is produced by the personalized welcome in local families is absolutely remarquable and represent the specificity of the Master Classes in Wavre. 

The investment of the host family is obvious: they take in their home a young virtuose, offering bed and food (breakfast and dinner) . If possible, driving the student to the Academy.
In exchange, the family gets the pleasure of creating contacts with young people from all over the world, to understand  their engagement, to exchange ideas between people from different cultures and to discover the richness of direct and extended contacts with those young people. 
Most of the time, the links created during the Master Clases continue via mail or e-mails. They can evolve over long times, especially for those pupils that choose to continue a professional carrier in Music, and eventually will become renowned.