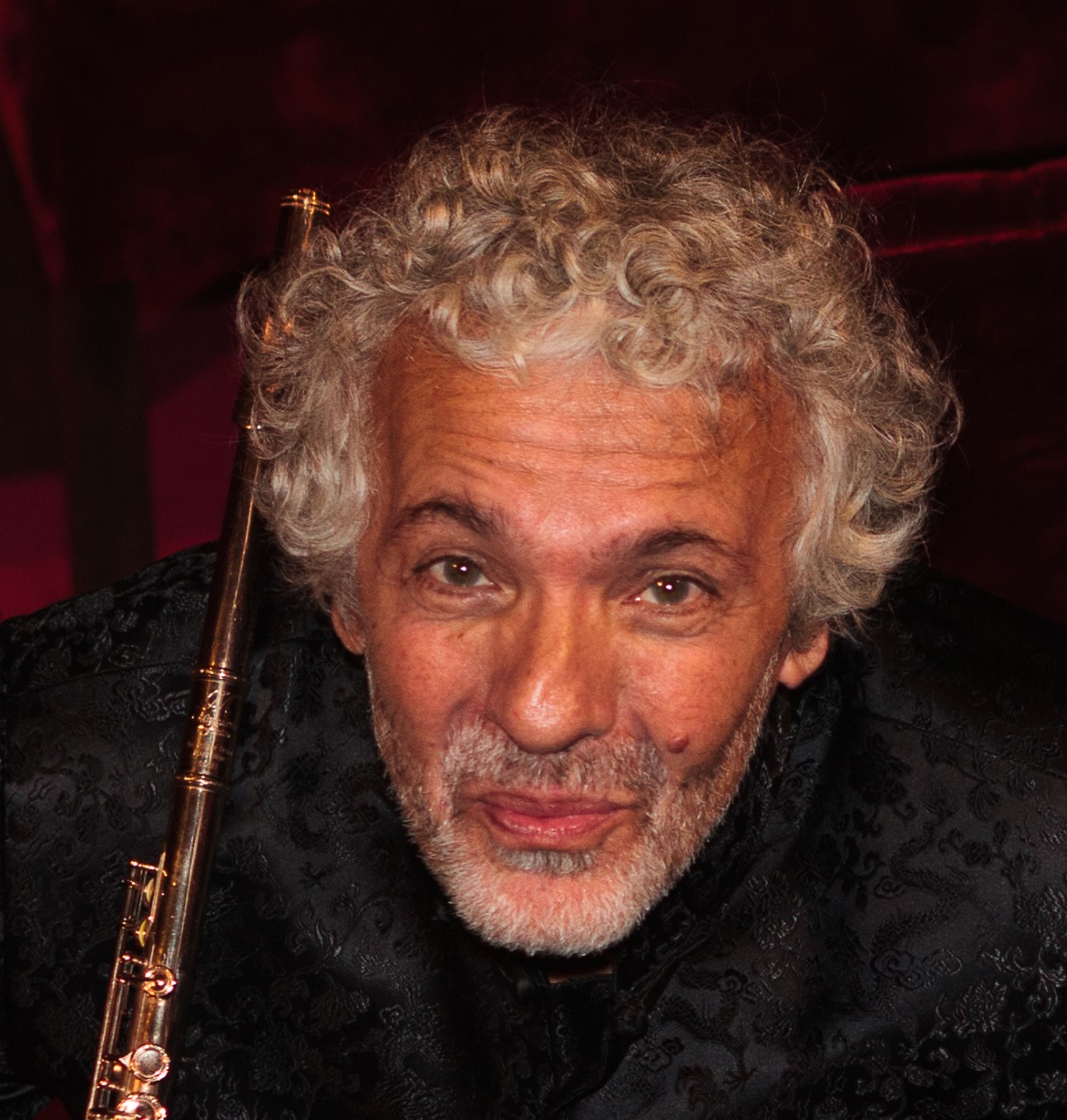 Marc Grauwels is undoubtedly one of the Belgian flautists most catching the limelight today. He owes this to his talent, his dynamic and generous personality but equally to his innate sense of communication. 
Even before having finished his brilliant musical studies in Belgium, aged only nineteen, he made his orchestral debut with the Flemish Opera, while he continued his musical education with James Galway, Jean-Pierre Rampal, ...
In 1976 he joined the Monnaie Theatre (the Belgian National Opera House) in Brussels as piccolo solo. He also became first flute soloist in the Symphonic Orchestra of the Belgian radio and television. He was chosen for the same position, in 1986, at the foundation of the famous World Orchestra directed by Carlo-Maria Giulini.
In 1987, he left the orchestra to focus on his soloist carrier and his teaching objectives. He taught for fifteen years at the Royal Conservatory of Brussels and today he holds a chair as titular professor at the Royal Conservatory of Mons.
He registered numerous CD's and gives every year, more than 100 concerts all over the word. His eclecticism as an international soloist has inspired about 100 composers worldwide to write especially for him. To name but a few: Ennio Moricone dedicated to him the flute solos in his "Cantate for Europe" while Astor Piazzolla dedicated to him his "History of the Tango" in 1985. More recently the Greek composer Yannis Markopoulos dedicated to Marc his flute concerto, one of the music's played for the inauguration of the Olympic Games in Athens in 2004.
If you want to closely follow this major artist, visit its personal websites below: