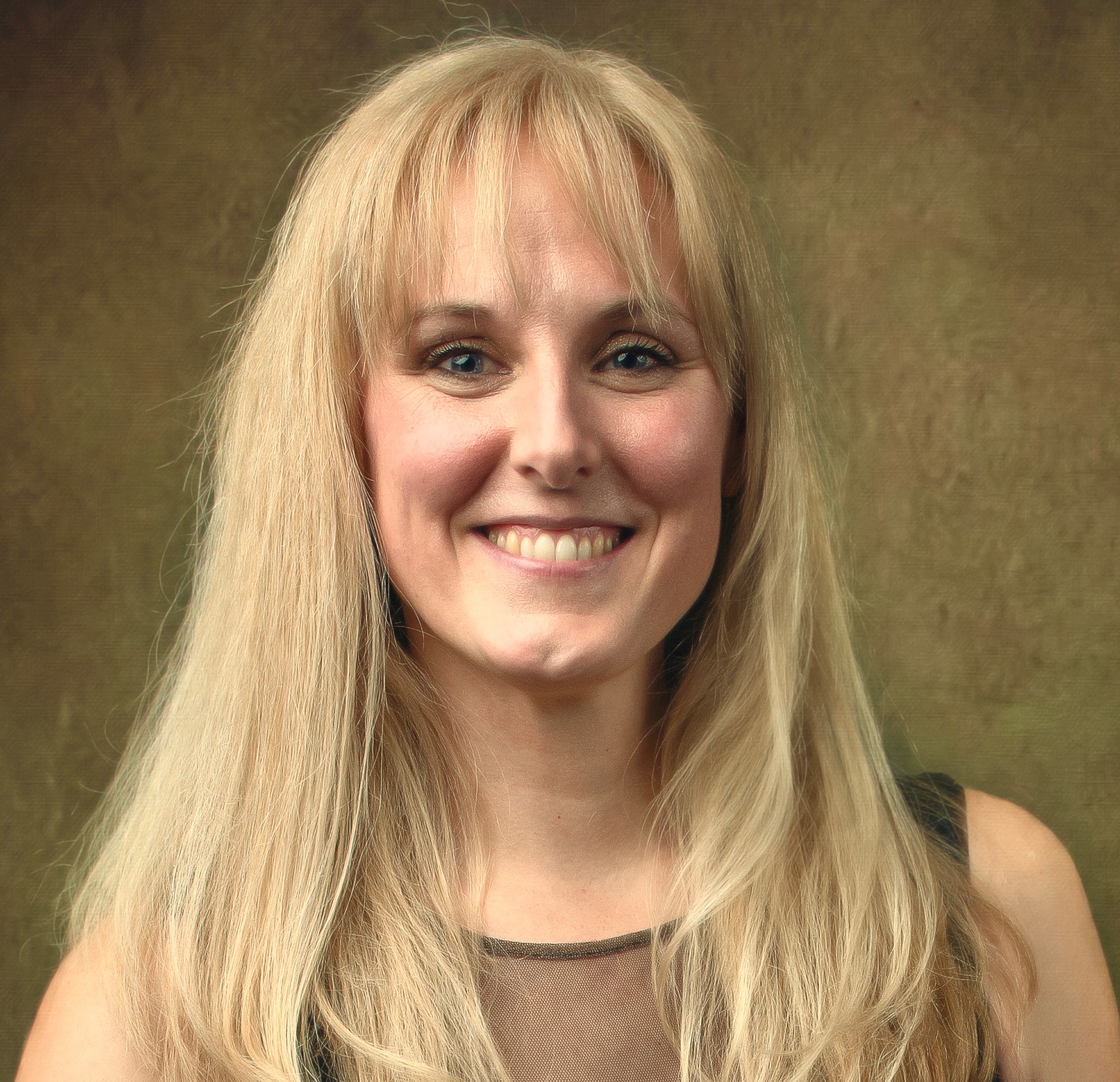 Marie-Laure Coenjaerts is a multi-talented artist: she has happily explored all the performing arts.
Marie-Laure teaches opera singing at Arts2 (Former Royal Conservatory of Music of Mons in Belgium); simultaneously, she teaches singing at the LNB musical theatre school in Paris.
Her professional training is quite extensive:
- She entered the world of music at the age of eight through the study of the violin.
- She expands her academic journey by taking a course in diction-declamation, drama and lyric singing.
- In 2001, she entered the Lassaad International Theatre School (larval masks, expressive, neutral mask, white pantomime, silent cinema, melomism, interpretation of texts from both contemporary and classical repertoire, tragedy, jesters, commedia dell'Arte, clowns...) and successfully graduated.
- Finally, Marie-Laure studied singing with Thierry Migliorini, at the Royal Conservatory of Mons, where she obtained the title of "Master of music" with great distinction and in Switzerland where she obtained her Master's degree at the Haute École de Musique de Genève in the class of Danielle Borst

Eclectic artist, her repertoire ranges from ancient music to contemporary music.

Since 2010, Marie-Laure has worked under the baton of renowned chefs such as Thomas Rösner (Alcina in Orlando Paladino of Haydn), Léonardo Garcia Alarcon (Nerone in Incoronazione di Poppea of Monteverdi), Pascal Rophé (title role of The Child and the Spells of Ravel), Ton Koopman (cantates of Bach), Patrick Davin (Javotte in Manon de Massenet, Stéphano in Roméo and Juliette of Gounod), Paolo Arrivabeni (Pisana in I due foscari of Verdi) and Jean-Claude Malgoire ( the Witch in Dido and Aeneas of Purcell, Vespro della Beata Virgine of Monteverdi).
As a soloist, she has sung at the Opéra Royal de Wallonie, the BFM in Geneva, the Ambronay Festival, the Palais des Beaux-Arts in Brussels (BOZAR) and the PBA of Charleroi, as well as at the Théâtre des Champs-Élysées in Paris.
 2013 : Romeo and Juliette, Gounod, ORW.
2015 : Marie-Laure has recorded disc with lieder of Brahms, Schubert and Schuman , together with the pianist Philippe Raskin.
2015 : debut in musical, in The Sound of Music, with the role of the mother abbess
2016 : Purcell's Dido and Aeneas (roles of the witch and the spirit) under the direction of J-C Malgoire, at the Théâtre des Champs-Élysées.
2017 : M.L. sang Mozart's Requiem, Charpentier's Plaisirs de Versailles, and played the role of Belinda for the first time in Dido and Aeneas under the direction of Gabriel Garrido.
2017 : tour throughout the France with Les Misérables in concert.
2018 : she sings Berio's Folk songs with the ensemble Sturm und Klang (Festival of Wallonia), as well as Monteverdi's Vespers with G. Garrido (Montpellier).
2018-2019 : also, with the show D.I.V.A. long European tour (Montparnasse theater in Paris, Royal Albert Hall in London, festival 'Un violon sur le sable' in Royan).
2019 : tour throughout South Korea with Les Misérables in concert.
2020 : Marie-Laure continues to tour troughout the France and Belgium, with D.I.V.A.
The year 2021 will be auspicious: she is Fantine with Les Misérables in concert for a tour in China. 2021 also marks her first collaboration with Michel Piquemal (Gallia de Gounod, Paris). She sings la Misa Tango of Palmeri with The New Baroque Times and the Astoria Ensemble, continues the role of Mezzo 2 with the spectacle D.I.V.A. (on tour),  mezzo solo in Rossini's Petite messe solennelle, Fauré and Saint-Saëns' Requiem under the direction of Anthony Vigneron.
M.L Coenjaerts founded the ensemble "Il segreto delle Muse" based on the repertoire of Italian music of the 17th under the patronage of Gabriel Garrido.
The ensemble is made of 3 musicians: two singers (the mezzo-soprano Marie-Laure and a soprano, Florence Susant) and a theorbist, lutenist and baroque guitarist, Jasper Bärtling-Lippina
Please find here the links for her web site  Marie-Laure_Coenjaerts  and that of the ensemble  Il Segreto Delle Muse