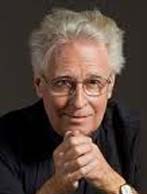 Born in Brussels, the pianist Jean-Claude Vanden Eynden was only 16 years old when he became a laureate of the 1964 Queen Elisabeth Competition, one of the youngest laureates ever to be selected. This precious distinction marked the start of a brilliant soloist carreer that will made him travelling all over the world. 
An outstanding soloist, he has been acclaimed from New York to Tokyo. A guest of many symphony and chamber orchestras, Jean-Claude Vanden Eynden collaborated early on with prestigious conductors.
He is also a marvelous chamber-music player, much admired by his peers, who plays with first-rate Belgian and international partners. Sensitive, attentive and always careful to listen to others, his chamber-music concerts are a feast for the ear and the eye.
An international career spanning almost 50 years has confirmed this exceptional pianist in his art and in his mastery.
His vast and impressive repertoire includes virtually all the major concertos, a wide range of chamber-music pieces and especially the complete works for piano solo by Maurice Ravel.
J.C. Vanden Eynden regularly sits on the juries of the Queen Elisabeth Competition and of other international competitions. He is the Honorary President of the Chopin Fundation.
Jean-Claude Vanden Eynden is a retired teacher of the Royal Conservatory of Brussels and  teaches at the Musical Chapel Queen Elisabeth, but for us, first of all, he is an active member of the team of teachers giving life to the RMIW Master Classes.